Technology × Enthusiasm
× Excitement

Co-Founder and Managing Director
Kuniyasu Kamachi
Kuniyasu started his software engineering career while still a student of the Department of Industrial Engineering and Management at the Tokyo Institute of Technology. Along with Asa Yoshii, he founded Avelio Systems in 1999 serving as CTO until March 2008 when he took over the position of Managing Director.

Founder and Executive Director
Asa Yoshii
After graduating from the Department of Physical Electronics at the Tokyo Institute of Technology, Asa worked at NEC before founding Avelio Systems in 1999. Besides her business activities she also completed a masters in technology management from the Tokyo Institute of Technology while working as the Managing Director until March 2008. Currently she works as an Executive Director.

Company Director
Sohei Yoshii
While his activities have included software development engineering, project management, network infrastructure, server and hardware engineering, Sohei has been with Avelio Systems since the begining. He was appointed Company Director in September 2001.

Company Director
System Solution Dept. Manager
Ryuhei Hasegawa
After graduating from Salem International University in the U.S., Ryuhei joined Avelio Systems in April of 2001. Spending time developing teaching materials for information technology and managing software development projects, in October of 2010 he became Manager of the System Solution Deparment and became a Company Director in April of 2008.

Global Application Developers Dept. Manager
Yuki Nagata
Previously Yuki worked as a diving instructor and has a unique career history. He joined Avelio Systems in October of 2007 and after working as a software development project manager was promoted to Manager of the Global Application Developers Department in April of 2014.
Location
Tokyo Office
ADDRESS

Nishi-Gotanda 8-3-16 8F
Shinagawa-ku Tokyo
141-0031
Japan

TEL

03-5759-3460

FAX

03-5759-3461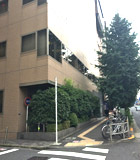 Yangon Office
ADDRESS

Room No.303, 3rd Floor, No.24/26,
37th Street, Kyauktada Township

TEL

01-1223546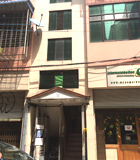 History
October 1999

Avelio Systems is founded by Asa Yoshii

June 2000

Headquaters moved to Meguro

September 2001

Reorganized as a public company

April 2003

Headquaters moved to Gotanda

Ocotber 2005

Engineer Outsourcing Business begins

April 2008

Kuniyasu Kamachi becomes Managing Director

December 2012

Smartphone application development begins

February 2014

Headquarters moves to a new location in Gotanda

April 2014

Myanmar development begins
Corporate Info
Name

Avelio Systems

Established

October 6th, 1999

Capital

¥30,000,000

Managing Director

Kuniyasu Kamachi

Sales

2015 Annual Revenue of
¥380,000,000

Employees

40 (incl. part-time)

Projects

Smartphone Application Development
Web Application Development
Training System Application Development
System Consulting
Outsourcing Project Support Business
System Management
Business Partners
Academic Institutions

University of Tsukuba
Nagaoka University of Technology
Japan Society for Educational Technology
Japan Association for
Promotion of Educational Technology
Waseda University
Academic Solutions Corporation

Corporations

IDAC CO.,LTD.
Asatsu-DK Inc.
Albrain, Inc.
IID, Inc.
KADOKAWA CORPORATION
Airport Intelligent
Communications Service Co., Ltd.
GMO System Consulting, Inc.
PATEO Co., Ltd.
BEAUTY GARAGE INC.
Honda Motor Co., Ltd.
Yomiko Advertising Inc.
Looop Co.,Ltd.